by AJ Adejare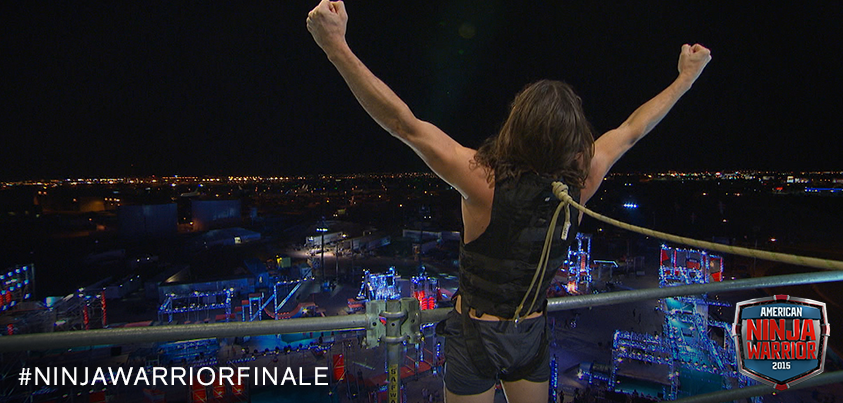 We have a total victor: Isaac Caldiero is the Winner of American Ninja Warrior.
After seven seasons, Caldiero made it possible: He conquered Mount Midoriyama.   Caldiero and Geoff Britten both competed in a climb off on Stage 4 with Geoff beating it just before the clock ran out.  Caldiero, conquering Stage 3 the fastest opted to have Geoff go first, confident that he could best it. A part of the Wolfpack who specializes in climbing, Caldiero must have felt home as he decided to bolt off climbing the 75 meeter rope to get to the top with 3 seconds to spare.  Thus, making him the Grand Champion of American Ninja Warrior and claiming Total Victory.
With Season 7 under the belt and Season 8 confirmed, the question is if Caldiero will return.  All signs as of right now point towards a resounding yes.
You can see his run in the Twitter embed: