by AJ Adejare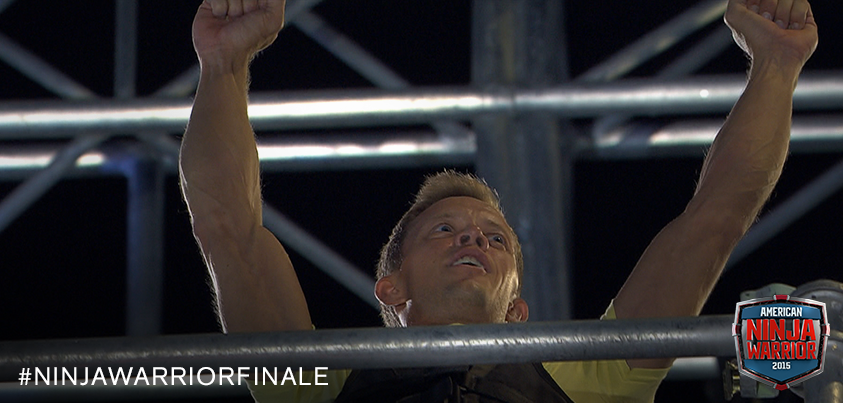 After seven seasons, we finally have a person complete the fourth stage and thus becoming an American Ninja Warrior.
Geoff Britten completed the four stages.  After seven season of competing, we had our first American go and complete the course.  His fellow competitors all tapped Britten to go far and to win it all, and realistically he did.  Britten gunned for rope once time started climbing as fast as he could.  A bit of a minor hiccup occurred in the climb but Britten overcame it to beat Fourth Stage with less than a minute to go.   He claimed Total Victory and thus became the first American Ninja Warrior.  Be proud Britten as you did what no other people could do in the short span of three years: conquer Mount Midoriyama.
With Season 7 in the books and Season 8 scheduled, can we expect Britten to show up?  The answer is a probable yes.
Update: As Geoff said on his Instagram, but worth repeating, he had a perfect Season.  He hit every single buzzer he took on on each stage.