by AJ Adejare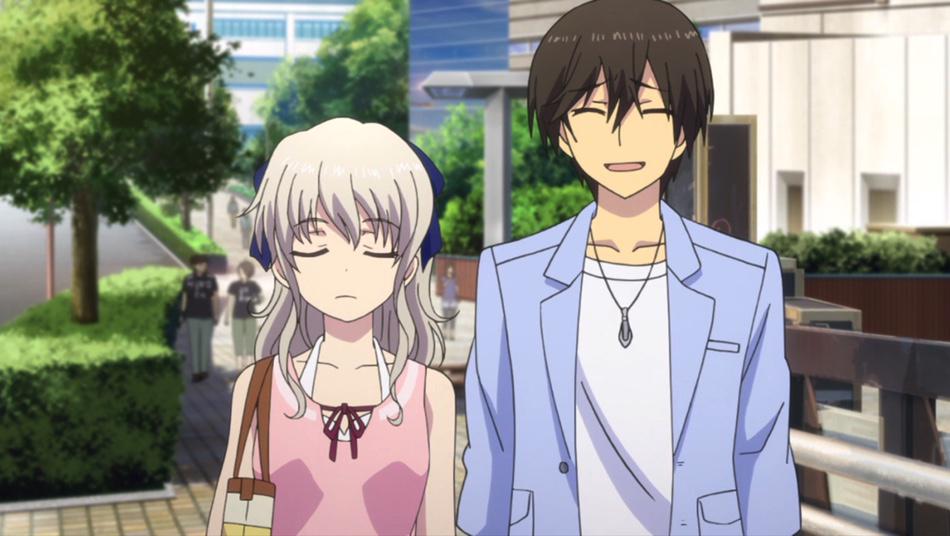 WARNING SPOILERS
Charlotte episode 9 is a whirlwind of an episode. There's a lot that goes on in it's approximately 25 minute episode.   as you know Yuu and Nao go to the Zhiend concert to have a great time.  And that's it, at least that's what you think should be it with the regular superpower of the week formula.  Except Charlotte completely jettisons that roughy a sixth of the way through an episode.
BEGINNING OF SPOILERS
However, it's not just about the hard pivot that came throughout this episode, a lot more questions got answered:
Who is the third person Ayumi kept talking about in Episode 1?
What does Zhiend have to do with a lot of what's going on with Charlotte?
Is Ayumi truly dead?
Why is Yuu so integral for the story?
How did Nao know about the people that came and jacked her and her brother and also escape?
Who is the one person Nao can trust?
What is wet hair guy's purpose?
Can an anime series do a hard pivot and come out shining from the content?
Can an anime series push a lot of info without info dumping?
END OF SPOILERS
The last one is important.  A lot of series have thrived on explaining everything through words and not just getting it.  Charlotte however avoids most of these issues except for an explanation that, to be blunt, probably could have been shown but for timing sakes had to be dumped.  If more shows including Charlotte could just keep at that level of explaining instead of dumping a bunch of info and walking away, we could get better information.
You can now watch the 9th Episode on Crunchyroll for subscribes and free with ads for Daisuki members with their Daisuki ID.