by AJ Adejare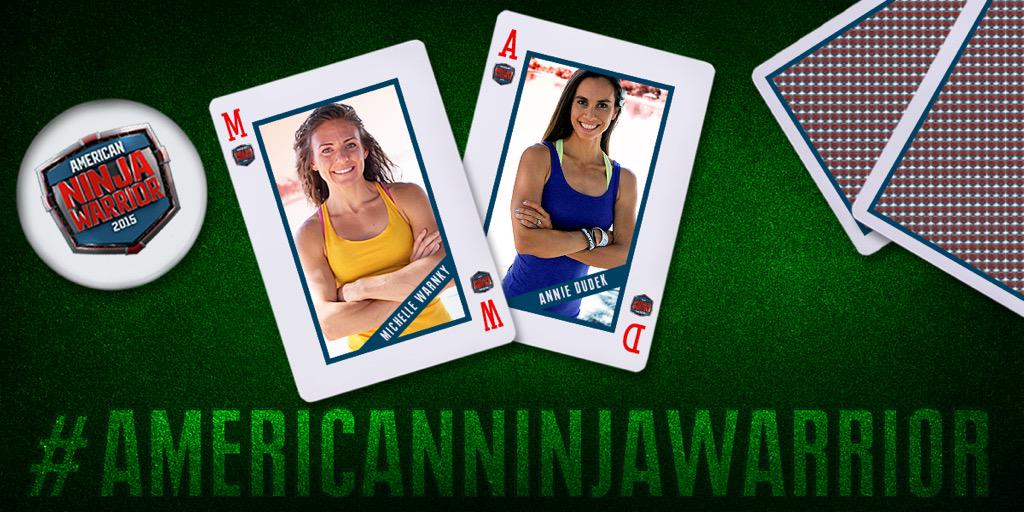 This week we were treated to something in on all that uncommon in television, recap episodes. To get the people hyped for the Las Vegas finals, American Ninja Warrior went back to show all of the more interesting runs of the city qualifiers at city files.  While getting to the particular runs, they also announced a wild card slots throughout the week.   With that said there're still a couple of things we can learn from this event:
Mild cards:  the wildcards were not all surprising. We knew that these wildcards in have to have an emotional story, furthermore they would have to be stories that entertain the crowd. We also knew that they would want to also diversify the field have been a mix between men and females that compete on American enjoy her. Thus, we you have this particular wildcard a all women's wildcard.  With that said I'm glad that Michelle Warnky and Megan Martin both got wildcards.  They did decent in the qualifies but a mishap cost them the finals.
Recapped: recaps are still thing. Assembling the best runs from all of the qualifiers shows that people will still sit in to watch some of the best clips throughout the whole entire run. Moreover it proves that the content is still evergreen for American Ninja Warrior. That's great news for NBC, as it means they can make money off of the old content that they shot again and again.
Now with that said, here is the list of Wildcards for American Ninja Warrior Season 7 (aka 2015):
Michelle Warnky
Annie Dudek
Kacy Catanzaro
Tory Garcia
Rose Wetzel
Mary Beth Wang
Asya Grecha
Caitlin Shuckwit
Megan Martin
Casey Craig