by AJ Adejare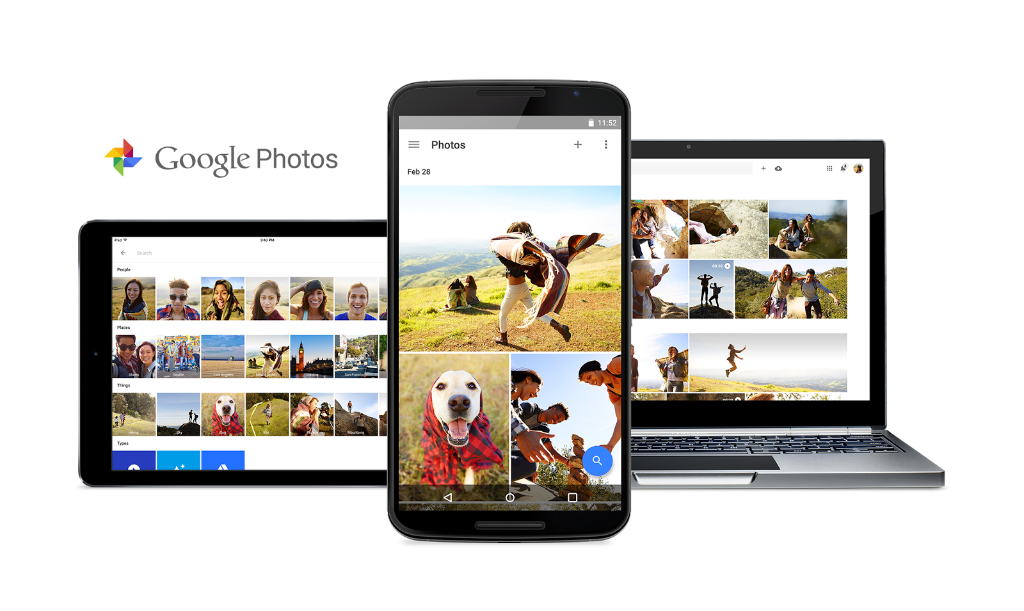 (Via Google's Twitter)
Google just wrapped up their first part of Google I/O and one thing that clearly stole the show is Google Photos.
Spun off of its Google Plus social network, Google Photos will help to store your photos from both your desktop (PC and Mac) as well as your mobile phone (Android iOS).  Best part, it can store just about all of your photos and even videos, with some caveats.   Google Photos can group your photos by who's in them as well as create a list of most important people based upon your photos.  It can take your location data and group your photos by location data as well.    Furthermore, Google internalizes its own categorization algorithms for searchable photos. So at the end of the day you can look for photos by typing in different categories and Photos will be able to find them based upon those tags Google created for your photos.
A cool feature is Google's enhanced face detection.  Unlike past face detections, its able to identify your face throughout the years and then categorize them into a set of photos.  So if you have photos of yourself in your teen years and now you're a bustling adult, Google will detect those changes but still identify them as you.
If you like making gifs of Cosplay, Google got your back.  IF you take multiple pictures within a certain context, Google will animate them for you into a Gif under their Creations feature.
There are some major caveats with Google Photos.  First off, anything over 16 megapixels will be downsized in resolutions.  If you want the raw format, you'll have to store it in Google Drive and then pay for extra space on Drive when filled to the free max.   Next, if you're shooting anything above 1080p resolution, it will also get downsized and the same mechanics will apply for photos for videos.
With that said, you should be able to store the vast amount of your reaction images, your and others' cosplay and most importantly family photos on Google Photos.
You can click here for the Desktop version or find them in the iOS App Store or Google Play Store